Heart of God International Ministries, Inc. (HGIM) is the parent organization of a network of ministry outreaches sharing a common purpose, mission and goal. HGIM is governed by a volunteer staff and is recognized as a 501c3 not-for-profit organization. As a growing network, HGIM is designed to reach beyond social, economic, and religious barriers to offer hope and life to the world by demonstrating the eternal love of Jesus Christ bringing glory to the Father by proclaiming His name and the message of the Gospel and endeavoring to improve the quality of life for the oppressed and those sorely affected by tragedy or natural disaster.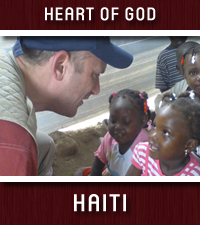 Motivated By Love
1 Corinthians 13:13
As our response to the two greatest commandments, Heart of God East Africa is motivated by love for the Father and for the forgotten and oppressed.
Hearts of Children
Luke 18:16
Loving unconditionally.  Leading by example.  Launching into adult life as productive and responsible citizens of Haiti and servants of God.
Building the Kingdom
Psalm 127:1
Building the Kingdom one heart at a time through passionately dedicated ministry to orphans, lepers, pastors, evangelism, education, and more.
The Golden Thread
Numbers 24:17
Woven throughout history is a golden thread linking the "old" and the "new" to form the incomparable tapestry declaring victory and the story of redemption.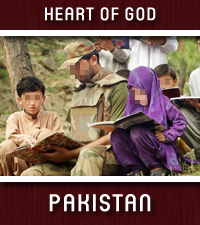 Gospel of Peace
Hebrews 13:20
Equipping men and women with the Gospel of Peace, spreading the eternal Word of God as unexpected doors of opportunity open wide.
A Mighty Army
Ephesians 6:11
As the requests continue to increase, SBM provides the complete Bible, study materials, worship resources, and more at no charge upon request.
Heart of the Writer
Psalm 45:1
In HGIM's electronic magazine, a heart stirred with a noble theme expressed by a skillful writer brings glory to the King and imparts wisdom to the reader.
New Every Morning
Lamentations 3:22-23
As an outreach of HGIM, Today's Devotion is a daily reminder that the steadfast love of the Lord never ceases and His mercies are new every morning.